Are you thinking about leveraging Yubikeys, Feitian FIDO keys or any of the myriad other options? If so, you need a good FIDO authentication platform to make the most of these modern identity tokens.
As a FIDO2 certified platform, Secret Double Octopus is at the forefront of FIDO-based workforce authentication.
What does a day look like for the employee using one of these keys for the myriad of use cases they may encounter? We'll show you in this short (<20min) webinar where we demonstrate our capabilities and discuss our unique leadership in this area.
Watch this session presented by our VP of Product Management Amit Lavi at Authenticate 2021.
Presenters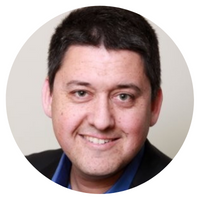 Amit Lavi
Vice President, Product Management
Secret Double Octopus
Watch a short clip of the webinar